Property Overview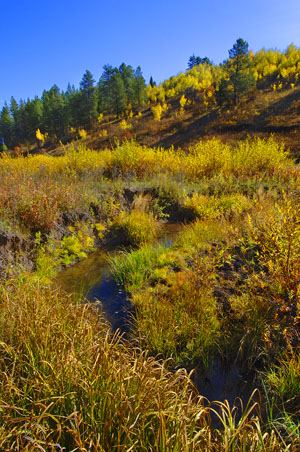 Grouse Creek Ranch is located on Highway 34, an historic byway, in Star Valley on the Wyoming/Idaho border. It is just minutes from the conveniences of Thayne and Etna, Wyoming. The property is nestled in a canyon known as Tin Cup Pass, which garnered its name from the world-class fly-fishing creek bordering the subject property to the north. The ranch is perfectly situated for recreational enthusiasts, as it abuts the 2.5+ million acre Caribou-Targhee National Forest on two sides. Immediately available to our property owners is direct access to horseback riding, hunting, on-site fishing, hiking, snowmobiling, cross country skiing and much more. ALL but a handful of lots within Grouse Creek Ranch are located behind the main electronic entry gate - providing residents with security and privacy year-round.
Two major ski areas, Jackson Hole Mountain Resort and Grand Targhee, are an hour's drive away. Palisades Reservoir affords great boating and fishing fifteen minutes away. The Salt River, one of the area's finest cutthroat trout fisheries, is just three miles away. West Yellowstone gate is also easily accessed in less than two hours.
There are several options for flying into the area from almost any part of the U.S. or Canada. The city of Afton has a wonderful FBO with over 7,000 feet of newly constructed runway, allowing almost any size jet a safe landing with tower support. Hangars are also available. Commercial service is served by Delta, American and United directly to Jackson Hole (a 1-hour drive) or alternately, one can fly any number of airlines to Idaho Falls (a 1.5-hour drive).
Grouse Creek Ranch has been applauded by the county commission for Caribou County as a great example of land stewardship and responsible development practices. The entire property consists of approximately 500 acres divided into 63 lots. Lots are accessed by improved county-standard gravel roads, have underground power and phone, and each lot owner drills their own well/septic. The property itself has varied terrain, with all lots having great views. Grouse Creek runs roughly south to north through the property and Tin Cup Creek traverses west to east along the north side. The fishing enthusiast will only need but walk out their door to reach some great "holes."